=The Education Grant Foundation Generational Commitment = Where Educational Options Are Never-ending
A REGIONALLY ACCREDITED SECONDARY HIGHER EDU INSTITUTION

717 17ST DENVER, COLORADO 80202 REGISTER
AGENT CORPORATE OFFICE LOCATION IN
CENTER CITY PHILADELPHIA, PENNSYLVANIA 19107
215-914-5528

EVANGELICAL ALUMNI FOUNDATION

email us today eaua@gmx.com we're eager to contribute to God's will with extended services through our legal fellowship advocating for policy change in society, foreign policy, human rights, asylum seekers, woman and families using the principles of God's Natural Law and dignified by His Authority and justified through His Sovereignty lacking no good thing in love and all truth. Join us on this amazing cause for Christ.

EVANGELICAL ALUMNI FOUNDATION
The Case Of Our Cause!

EAUA TEACHERS FUND, LLP CAMPAIGN STRIVES for Education supports in THE 54+ countries in Africa to ensure that everyone receives a quality basic education with all what's going on in Ethiopia and asylum seekers in Israel we wrote to UNHCR several times about our concerns along with other initiatives and thought we put our best going for forward.

EVANGELICAL ALUMNI FOUNDATION
~ How Many Countries Are In Africa? ~
There are 54 countries located in Africa. Aside from 54 recognized states, there are two states whose independence is disputed (Western Sahara and Somaliland).
Fully-Recognized Countries of Africa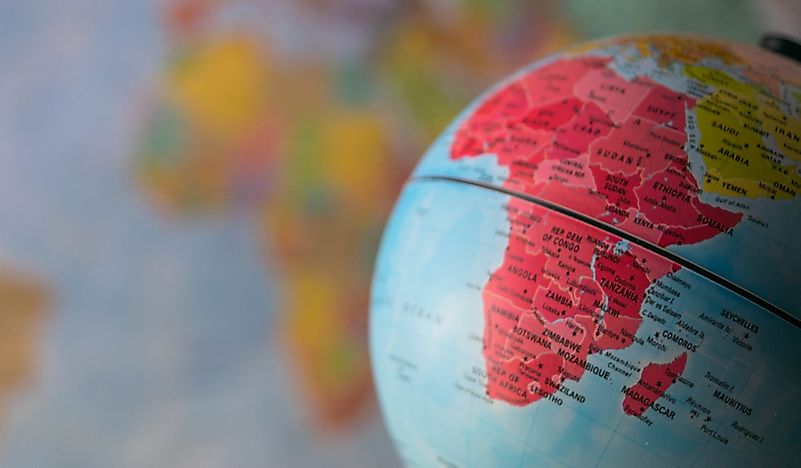 Rank
Country
1
Algeria
2
Angola
3
Benin
4
Botswana
5
Burkina Faso
6
Burundi
7
Cameroon
8
Cape Verde
9
Central African Republic
10
Chad
11
Comoros
12
Democratic Republic of the Congo
13
Republic of the Congo
14
Djibouti
15
Egypt
16
Equatorial Guinea
Africa is the second largest continent in the world, both by land area and population. There are 54 countries located in Africa. Aside from 54 recognized states, there are two states whose independence is disputed (Western Sahara and Somaliland). The United Nations states that there are 54 countries in Africa. By land area, Algeria is the largestcountry on the continent. By population, Nigeria is the largest. Africa has a rich diversity of languages and ethnicities with an estimated 1250-3000 languages spoken across the continent. Some of Africa's largest cities include Cairo, Khartoum, Accra, Johannesburg, Casablanca, Lagos, Nairobi, and Algiers.
GEOGRAPHY
Eritrea
18
Ethiopia
19
Gabon
20
Gambia
21
Ghana
22
Guinea
23
Guinea-Bissau
24
Ivory Coast
25
Kenya
26
Lesotho
27
Liberia
28
Libya
29
Madagascar
30
Malawi
31
Mali
32
Mauritania
The continent occupies nearly 11.7 million square miles, encompassing the adjacent islands as well. The Mediterranean Sea separates Africa and Europe while the Isthmus of Suez joins Africa and Asia. Africa is surrounded by the Red Sea and the Suez Canal to the northeast, the Indian Ocean to the southeast, the Mediterranean Sea to the north, and finally the Atlantic Ocean to the west. The distance between the most southerly point at Cape Agulhas and the most northerly point at Ras ben Sakka, Tunisia is an estimated 5,000 miles. The distance between the most easterly points at Ras Fun, Somalia to the most westerly projection in Cape Verde is approximately 4,600 miles. The continent straddles the equator, and it is home to multiple climate areas.
Mauritius
34
Morocco
35
Mozambique
36
Namibia
37
Niger
38
Nigeria
39
Rwanda
40
Sao Tome and Principe
41
Senegal
42
Seychelles
History
Anthropologists have unearthed numerous fossils as well as other evidence which suggest that the continent has been inhabited as far back as seven million years ago BP (Before Present). Africa became home to communities of hunter-gatherers an estimated 150,000 to 100,000 years BP. The domestication of animals, agriculture, and ironworking all facilitated settlement in various parts of the continent. Africa was the cradle of such civilizations as the Pharaonic civilization in medieval Egypt. The Romans and Greeks were the first Europeans to explore Africa. Christianity entered Africa through Egypt from Judaea while the Arab expansion into Egypt in the 7th century introduced Islam to the continent. Before colonization, Africa was home to about 10,000 different polities and states. Slavery was also practiced in Africa from the 7th century all the way to the 20th century. The late 19th century saw European powers scramble for various regions in Africa and only Liberia and Ethiopia were spared of colonialism. After the Second World War, colonial territories began agitating for independence. Most of the sovereign nations in Africa today have borders which were drawn up by their former colonial powers.
Ecology and Biodiversity of Africa
Sierra Leone
44
Somalia
45
South Africa
46
South Sudan
47
Sudan
48
Swaziland
49
Tanzania
50
Togo
51
Tunisia
52
Uganda
53
Zambia
54
Zimbabwe
More than 3,000 protected areas, 198 marine protected areas, as well as biosphere and wetlands reserves, have been established on the continent. Africa is known for harboring populations of wild animals ranging from giraffes, lions, camels, snakes, buffalo, crocodiles, cheetahs, and elephants. The rich biodiversity is under threat from civil conflicts, increasing population, habitat destruction, lack of adequate protection, poaching, soil degradation, and clearing of forests.
HUMAN RIGHTS AND EDUCATION
Education is a vital human right and plays a key role in human, social, and economic development.
Despite great progress in the last few years, millions of citizens are still denied their right to education. Restricted access to education is one of the surest ways of transmitting poverty from generation to generation. Education is a vital human right, enshrined in the Universal Declaration of Human Rights and the United Nations Convention on the Rights of the Child. Everyone should have the right to a quality education so that they can have more chances in life, including employment opportunities, better health and also to participate in the political process.
EDUCATION IS AN INVESTMENT
Education reduces poverty, boosts economic growth and increases income. It increases a person's chances of having a healthy life, reduces maternal deaths, and combats diseases such as HIV and AIDS. Education can promote gender equality, reduce child marriage, and promote peace. In sum, education is one of the most important investments a country can make in its people and its future.
EDUCATION IS ESSENTIAL
Education gives us a knowledge of the world around us and changes it into something better. It develops in us a perspective of looking at life. It helps us build opinions and have points of view on things in life. People debate over the subject of whether education is the only thing that gives knowledge.

EDUCATION RESOLUTION OR CONFLICT
In times of conflict and crisis, children are forced out of school, which contributes to higher drop-out rates and lower completion rates. Having a strong focus on education in these countries is critical, since education promotes stability, good governance, and peace. It can also provide a visible sign of a return to normalcy for children.
POOR EDUCATION LEADS TO POVERTY
Education can help in eradication of poverty, those in poverty can only be benefit from education. … It is the fact that poverty is both cause and effect of lack of access to education. Lack of education causes many issues such as: Poor health or nutrition deficiency is seen among people due to illiteracy.
GOOD TEACHERS ARE GIVING
1. The ability to develop relationships with their students
The most frequent response is that a great teacher develops relationships with students. The research literature agrees with them: Teachers need to be able to build trusting relationships with students in order to create a safe, positive, and productive learning environment. For example, a student in Boston told us that great teachers are "Willing to listen to students when there is a problem."
2. Patient, caring, and kind personality
Personality characteristics related to being a compassionate person and having a sensitivity to student differences, particularly with learners, was the second most frequently reported quality. Again, there is research to support that teacher dispositions are strongly related to student learning and development.
3. Knowledge of learners
This is a broad category that incorporates knowledge of the cognitive, social and emotional development of learners. It includes an understanding of how students learn at a given developmental level; how learning in a specific subject area typically progresses like learning progressions or trajectories; awareness that learners have individual needs and abilities; and an understanding that instruction should be tailored to meet each learner's needs. One student eloquently described it as: "The teacher understands the pace and capacity of the student."
4. Dedication to teaching
Dedication refers to a love of teaching or passion for the work, which includes commitment to students' success. Responses often referred to loving the subject matter or simply being dedicated to the work. To a student, this means a teacher should be "always willing to help and give time."
5. Engaging students in learning
Students also said that teachers should be able to engage and motivate students to learn. Researchers talk about three types of engagement that are required for students to learn: cognitive, emotional, and behavioral. Survey respondents mostly focused on making content interesting and the ability to motivate students to learn. A student in Pennsylvania said great teachers are, "motivating students to succeed in and out of school."

THE COST ~
EAUA TEACHERS FUND, LLP CAMPAIGNS TO REACH $1 BILLION DOLLARS IN EQUITY FUNDS BY 2026 BY DONATING THE VALUE OF EDUCATION COST TO SUCCEED
THE COUNTRIES ~
In many countries, a combination of discrimination, social attitudes, poverty, lack of political will, and poor quality of human and material resources leave citizens vulnerable to being excluded from education. It is essential that societies adapt their education systems to ensure that these children can enjoy their basic human right without discrimination of any kind.
THE INVESTMENT ~
Investing in quality early childhood education brings the highest returns from individuals, societies and countries. Children who have access to quality early childhood programs do better in primary school and will have better education outcomes later. It is vital that low and lower middle-income countries invest more in affordable early childhood programs.
FUNDING ~
A significant challenge for education in developing countries is that children are simply not learning enough, even when they are in school. For example, an estimated 250 million children are not learning basic reading and math skills, although half of them have spent at least four years in school. This is costing developing countries billions of dollars a year in wasted education funding.
The focus of the educational system, therefore, needs not only to bring more children into school but also to improve the quality of the educational system itself. Here are five ways to improve education in developing countries:
1. Reduce the Cost of Education
Several African countries have abolished their school fees. Each time, the move has triggered a large increase in primary school enrollment. For example, enrollment increased by 12 percent in Ghana, 18 percent in Kenya, 23 percent in Ethiopia and 51 percent in Malawi after the abolition of school fees.
2. School Lunch Programs
It's been proven that malnourished children learn poorly. However, according to the World Food Programme in 2009, 66 million school children are hungry.
Providing food during school will alleviate these children's hunger during class as well as encourage regular school attendance. School lunch programs have been shown to increase math scores, student concentration and general achievement. For example, providing iron-fortified vitamin pills to children in rural China, many of whom have anemia, had an immediate positive impact on learning.
3. Educating Parents
A parent's investment in education is crucial for the success of their children. However, 759 million adults are illiterate and do not have the awareness necessary to improve both their living conditions and those of their children.
Providing parents with information on the value of education will be crucial to increasing and maintaining school enrollment. In Madagascar, for instance, this can be achieved for as little as $2.30 per child, and the benefits could equal 600 times the cost.
4. A New Educational Model
Investing in test scores and achievement is no longer a useful way to focus on education, according to the Stanford Social Innovation Review. A new educational model should combine traditional content with important financial, health and administrative skills.
Students should practice teamwork, leadership and critical thinking. They should also gain exposure to entrepreneurship projects such as identifying and exploiting market opportunities through business ideas such as community recycling. This shift away from standardized learning will prepare students to make a positive impact on the social and economic wellbeing of their communities.
5. Improved Resources for Teachers
Computer-assisted learning will inevitably improve education in developing countries and enhance the educational experience of both teachers and students. The computers should have age-appropriate learning software and a technically educated staff that knows how to maintain them.
EAUA TEACHERS FUND, LLP,

NOW ACCEPTING EQUITABLE EDUCATION PROPOSALS EAUA@GMX.COM
Affective education is necessary for effective student learning. A student who has no self-esteem issues fosters good group relationships and good group relationships translate to a community of people who are concerned with one another.
~ ENABLING THE GENERATIONAL COMMITMENT TO SUCCEED FUNDING OF THE NEEDS AND GROW ITS VALUE ~

COPYRIGHTS SINCE 1999 THRU 2021 ALL RIGHTS RESERVED OF EVANGELICAL ALUMNI FOUNDATION