How to Become a Professor
Steps into International Development
Five Steps to Becoming a Professor
Step 1 Earn an undergraduate degree:
The path to becoming a professor begins with a bachelor's degree. It is a prerequisite to entering graduate school. A student may know the subject they want to specialize in from their first day of college, or may discover it later on.
Step 2 Choose a subject to specialize in:
People who want to become a professor must choose a subject to teach and begin gaining expertise in that area, usually by studying the subject while pursuing their undergraduate degree but not always. In addition to taking coursework in a specific subject matter area, participating in an internship program in their undergraduate years can also help future professors develop their knowledge and skills.
Step 3 Earn a graduate degree:
Hopeful professors must continue their education with a graduate degree. Generally, those who want to work as professors at community colleges are required to earn a master's degree, while those who want to teach at four-year colleges and universities should earn a doctorate. However, when there are a lot of job candidates to choose from, community colleges may also favor those who have earned a doctoral degree.
Step 4 Participate in an assistantship:
During their graduate years, students who want to become professors should participate in an assistantship program at their school, which is a kind of financial aid that allows students to get full or partial tuition remission and a stipend as they gain work experience under the supervision of a professor. In some cases, students may also be able to earn graduate credit hours toward their degree when they participate in an assistantship.
There are different kinds of assistantships available, depending on the students' academic department. Research assistantships allow students to perform certain duties, such as collecting, documenting, and analyzing research data. Those in teaching assistantships participate in instructional activities that may include grading tests and assignments, meeting with students during office hours, and giving class lectures. Those in an administrative assistantship work with the staff of an academic department and perform duties such as providing academic advising and career counseling to students, giving presentations, and evaluating programs in the department.
No matter what kind of assistantship students participate in, they will be expected to work a certain number of hours each week and maintain a minimum GPA.
Step 5 Get post-doctoral experience:
In order to successfully compete for professor positions, people should obtain post-doctoral experience. This allows those who completed their Ph.D. to conduct original research and begin to amass a catalog of studies published in academic journals.
Post-doctoral jobs are generally positions at a college or university that last two or three years. Those who want to teach in scientific disciplines, such as biological science, chemistry, and physics, may be expected to have this type of experience in order to land a position.
FAQ on Becoming a Professor
Professor Salary & Job Growth
According to the U.S. Bureau of Labor Statistics, in May 2017 the median salary for professors was $76,000 a year, with the bottom ten percent earning around $39,000 and the top ten percent earning $170,160. There are several factors that go into how much professors earn, including the type of institution they work for. For example, professors at private colleges and universities earn a median income of $77,170 and those at state schools earn $79,340. In addition, professors who work for local junior colleges make a median income of $76,890 and educators at state junior colleges make $56,030.
Also, the agency reports that the subject professors teach can influence their earning potential. The following are some examples of the median annual income of educators in different disciplines.
Alabama Mean wage annual: $29,640

Alaska Mean wage annual: $79,300

Arizona Mean wage annual: $74,210

Arkansas Mean wage annual: $56,410

California Mean wage annual: N/A

Colorado Mean wage annual: $63,650

Connecticut Mean wage annual: N/A

Delaware Mean wage annual: $66,000

Florida Mean wage annual: $60,300

Georgia Mean wage annual: $80,260

VIEW MORE
CHOOSE A PROGRAM Select a Degree Associate's Bachelor's Master's Doctorate Certificate / Diploma Graduate Certificates Select a Category Art & Design Business & Management Computers & Technology Criminal Justice & Legal Education & Teaching Liberal Arts & Humanities Nursing & Healthcare Psychology & Counseling Science & Engineering Trades & Careers Select a Subject Adult Education/Learning Assessment & Measurement Child Development Coaching Curriculum & Instruction Early Childhood Education Education Educational Administration Educational Counseling Educational Leadership Educational Technology Elementary Education English Language Learning Higher Education K-12 Education Library Science Math Education Montessori Education Music Education Online Teaching Reading & Literacy Science Education Secondary Education Social Studies Special Education Teacher Licensure GOSPONSORED SCHOOLS

EAUGRADS~
The job outlook for professors is bright. Projections from the U.S. Bureau of Labor Statistics state that the growth for professors will be 15 percent between 2016 and 2026, which is faster growth than the average of all other occupations. The reason for this boom in professor jobs can be attributed to the expected increase in students who will be seeking higher education in the coming years.
These projections come with a few caveats, however. It's important to consider that many of these positions will be for part-time instructors, rather than full-time tenured professors. In addition, available jobs at public colleges and universities will be closely tied to state budgets. Also, different academic disciplines will see different rates of growth.
Finding a Postsecondary Teaching Program
Those preparing to become professors must enroll in strong education programs themselves. This section includes information on the programs that prepare hopeful postsecondary teachers for their career.
Choosing the right school is one of the most important decisions a future postsecondary school teacher will ever make. Students are weighing their options based on tuition cost, the length of the program, and the licenses and certifications they can earn as they complete their studies. Use the following search tool to compare programs. State Degree Level School Type Environment.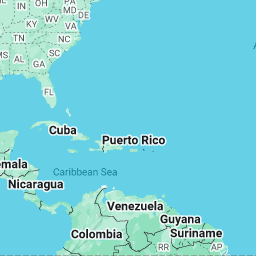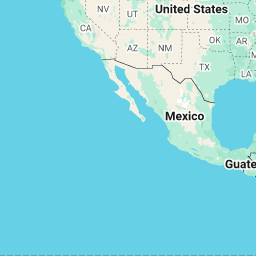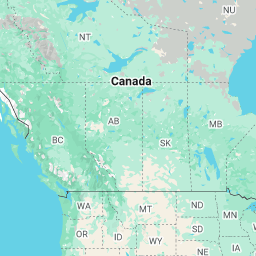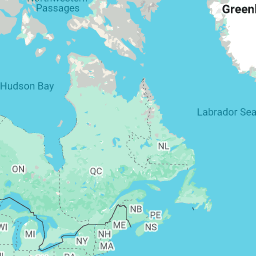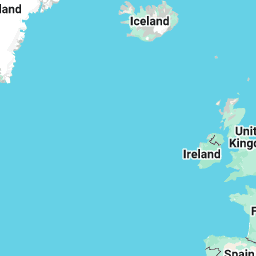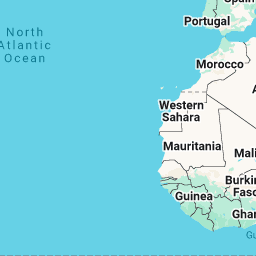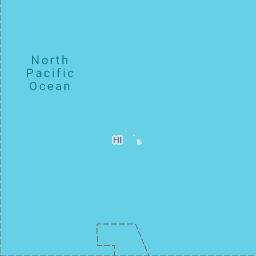 MapSatellite2,009 Results
School
Tuition & Fees
Acceptance Rate
Student Population
School Type
Programs
A T Still University of Health SciencesKirksville, MO
3,838
Both Online and Campus
1
Abilene Christian UniversityAbilene, TX
In-state:$29,450
Out-of-state:$29,450
62%
4,853
Both Online and Campus
18
Abraham Baldwin Agricultural CollegeTifton, GA
In-state:$2,392
Out-of-state:$8,837
16.18%
4,005
Both Online and Campus
1
Academy di FirenzeJerome, ID
27
Campus
1
Academy of Art UniversitySan Francisco, CA
In-state:$22,308
Out-of-state:$22,308
31.11%
11,672
Both Online and Campus
2
Academy of Careers and TechnologyBeckley, WV
196
Campus
1
Access CareersBrooklyn, NY
773
Campus
1
Adams State UniversityAlamosa, CO
In-state:$5,160
Out-of-state:$15,960
21.25%
4,142
Both Online and Campus
4
Adelphi UniversityGarden City, NY
In-state:$30,840
Out-of-state:$30,840
63.98%
9,442
Both Online and Campus
33
Adirondack Community CollegeQueensbury, NY
In-state:$3,870
Out-of-state:$7,740
16.4%
5,315
Both Online and Campus
1
Adrian CollegeAdrian, MI
In-state:$31,870
Out-of-state:$31,870
56.57%
1,656
Campus
13
Advanced CollegeSouth Gate, CA
93.33%
274
Both Online and Campus
1
Alabama A & M UniversityNormal, AL
In-state:$7,500
Out-of-state:$15,000
35.25%
5,591
Both Online and Campus
10
Alabama State UniversityMontgomery, AL
In-state:$6,936
Out-of-state:$13,872
26.32%
6,992
Both Online and Campus
10
Alaska Christian CollegeSoldotna, AK
In-state:$7,500
Out-of-state:$7,500
72
Campus
2
Albany State UniversityAlbany, GA
In-state:$3,792
Out-of-state:$13,796
39.62%
4,782
Both Online and Campus
13
Albertus Magnus CollegeNew Haven, CT
In-state:$28,440
Out-of-state:$28,440
49.74%
2,052
Both Online and Campus
2
Albion CollegeAlbion, MI
In-state:$36,872
Out-of-state:$36,872
71.75%
1,337
Both Online and Campus
14
Albright CollegeReading, PA
In-state:$37,320
Out-of-state:$37,320
52.67%
2,569
Campus
4
Alcorn State UniversityAlcorn State, MS
In-state:$4,923
Out-of-state:$4,923
40.35%
4,356
Both Online and Campus
1
Higher Education Associations & Groups
Joining higher education associations and groups can help future and current professors expand their networks and get information about the latest research in the field. The following are some examples of the organizations professors can join to enhance their careers.
Resources for Professors
In order to be successful in an education career, professionals must have strong learning skills. The following are some resources that professors can use to get the latest information about their field.
FIVE STEPS TO BECOMING A PROFESSOR
FAQ ON BECOMING A PROFESSOR
PROFESSOR SALARY & JOB GROWTH
FINDING A POSTSECONDARY TEACHING PROGRAM
HIGHER EDUCATION ASSOCIATIONS & GROUPS
RESOURCES FOR PROFESSORS

EAUGRADS~
EAUGRADS~